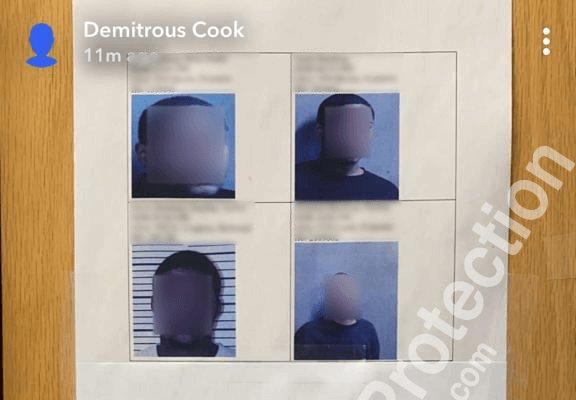 Chief Demitrous Cook's Improper Social Media Use
On Tuesday, February 18, Citizens Network of Protection learned that Evanston Police Chief Demitrous Cook posted out-of-date Evanston Police booking photographs of living and deceased residents to the public page of his personal snapchat account.
This is a type of public shaming of residents who may only have been charged with but not convicted of a crime and is an abuse of community trust to imply guilt before trial. This publication also included a juvenile whose conviction has been expunged.
When we reached out to the Evanston Police department earlier this week to ask if they have a social media policy, they said no. When we asked if they follow the United States Department of Justice national guidelines on social media use, they said no.
Today, Police Chief Demitrous Cook held a press conference to explain why he posted these photos on a public forum and to apologize for his actions. (The names and faces below were blurred by Citizens Network of Protection, not by Evanston Police Department/Chief Cook).
While we respect his attempt to bring some transparency to the matter the City did not post the event on its website or social media accounts and therefore the public was not aware of this press conference and we could not participate.
We are particularly concerned with his claim that "this was done so he could capture a high-resolution image of these photos for his own personal research into these cases." He incorrectly claimed that "Snapchat takes higher-resolution photos than his own smartphone's camera." Actually, Snapchat photo quality is significantly lower than the smartphone's native camera app. A quick Google search will show you that this is common knowledge.
We disagree with this assessment and question Chief Cook's explanation of how and why the photos ended up posted on Snapchat.
In addition to answering these questions about this post by Chief Cook, the Evanston Police Department clearly needs to develop a strong social media policy and train its members.
-CNP Board